2.0.0
RELEASED 3 MARCH, 2020
Enhancements
Export your coding files as an XML file
So, if you have made some changes in an XML you've imported it to Metrica Play, you can now export that XML. Same thing with the coding files that you've created in Metrica Play.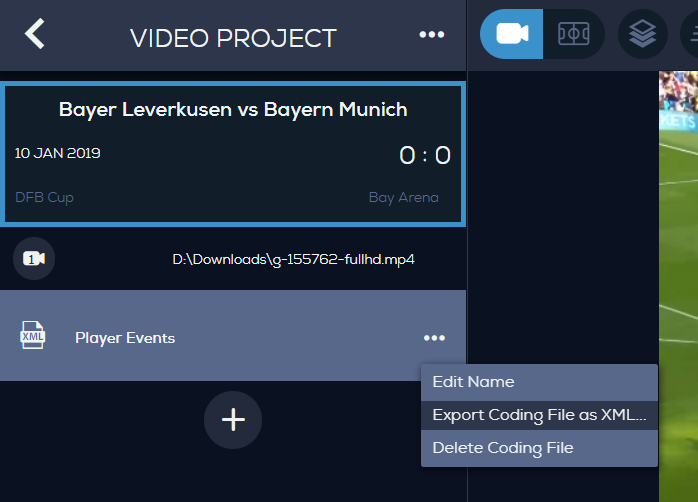 Recover old versions of an XML
Whenever you make changes in one or more coding files or XML in Sync Manager, a new version of the will be generated. You will then be able to recover older versions. This will prevent you from losing events that you might have cut off. It will also allow you to modify events from the Coding feature after the modification. You´ll be able to go back to the previous version if needed.

Bug Fixes and Improved Performance
We have bug fixes and stability improvements. Sleek, smooth, functional and delightful. Happy travels!

A fix for events with a duration of less than one second, preventing for crashing.