2.9.0 (20 DECEMBER, 2021)
Automated Tracking Data (ATD)
At Metrica Sports, we are pleased to present ATD: the new generation of our AI technology.
This new version enables coaching staff to expand the capabilities of what our automatically generated data can provide for tactical analysis.
When processing ATD in our Cloud Engine, the system will recognize the 11 players of each team at each moment in time.
By being able to differentiate each team, when you process your videos in the Cloud Engine, the same way you do it now, will enable new functionalities in Play: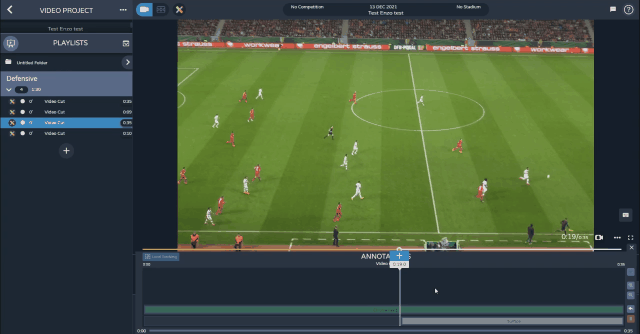 Pitch control is a data model that looks to estimate how much of the pitch both teams are controlling, based on the position and trajectory of the players and the position of the ball.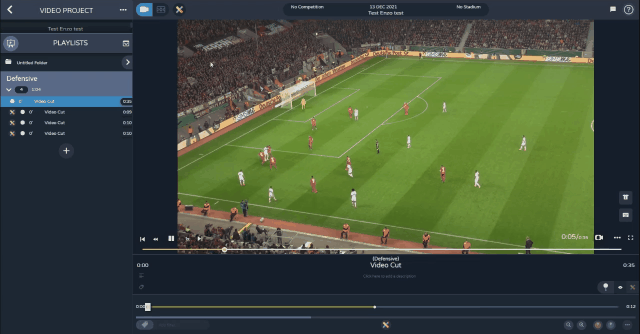 Team Size: Width and Length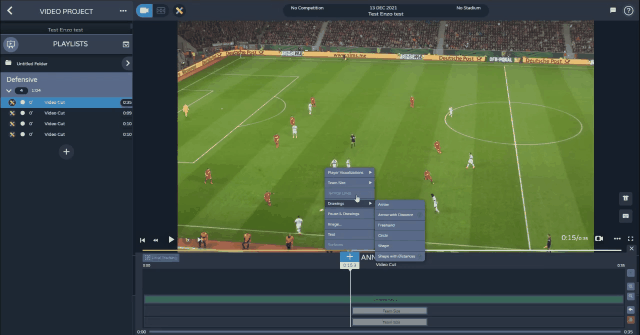 ATD for Data Analysis

ATD is great for all kinds of data analysis in which you don't need to know identities. Getting the coordinates of goalkeepers and the 10 field players of each team allows you to analyze aspects of the game that you couldn't analyze before. The workflow is the same, the outcome is more powerful.
Some examples of the type of analysis you can do with Automated Tracking Data are:
Calculate compactness (width and length) of the team to for example, look for moments in which the team is too stretched, or too wide.

Calculate packing metrics (number of players passed by a pass) when combined with Opta or Statsbomb data.

Identify tactical lines to measure distances between them, or identify players between lines.

Compute pitch control and/or expected possession value models to identify passes opportunities, off the ball movements that create open spaces, etc!
Process your videos in the Cloud Engine and download the FIFA EPTS data files with the raw data to analyze this and much more.
This process will detect the ball and will allow you to visualize it within the Live Formation (2D Pitch) in Play. Ball coordinates will be also available in the FIFA EPTS format file. This features in Cloud is in Beta version and available on request.
Do you need assistance with adding player identities or getting the most out of the tracking data? Contact us for more information.
Other Improved Performance notes
We improve the export performance (faster video exports)

You can now cut/copy/paste selected clips from playlists with shortcuts: